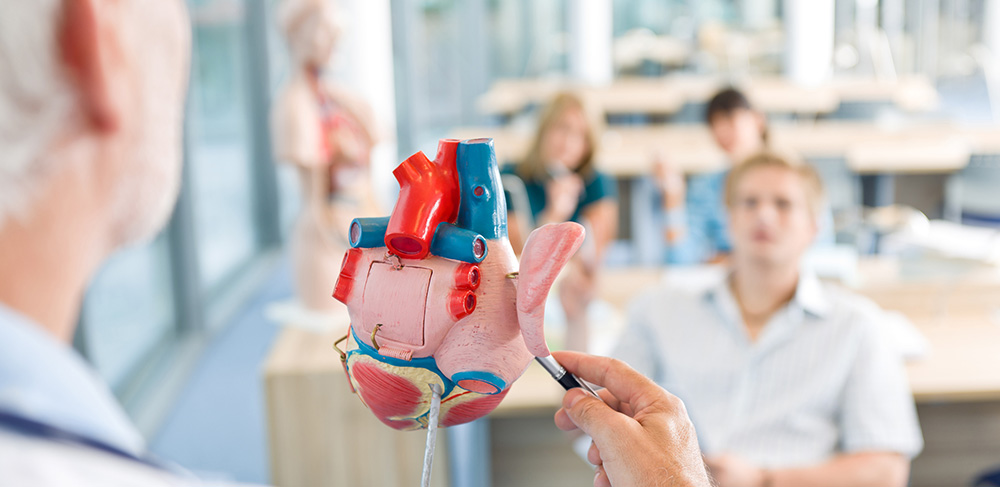 AOL6 Refresh and refine knee assessment techniques and management skills
Course summary
This highly interactive course is best suited to health care professionals such as registered nurses and paramedics who examine and assess knee injuries and ailments in acute settings. Typically, these settings are Emergency Departments or Urgent Care environments, but also community settings such as GPs surgeries and in the patient's own home. Knee presentations seen in patients 11 years and older will provide the focus of the session.
Who should attend?
Those attending this course will already be practising in an advanced practitioner role. They will therefore already have a good understanding of anatomy and physiology of the body part being taught.
Delegates should also have competent history taking skills as this will not be covered in any great depth. It is also expected that attendees will practice the assessment skills outside of the course session to consolidate their learning.
Important notes
The course will run from 1:00pm- 4:30pm. All course material, evaluations and certificates provided.
Cost
| Course duration | Course CPD | Full price (incl VAT) per person |
| --- | --- | --- |
| 0.5 day(s) | 4 hour(s) | £80 |
Discounts
| Dates | Block size | Block discount |
| --- | --- | --- |
| 24/06/2021 | 4 | 10% |
Dates / venues
| Location - venue | Dates | No. of people | |
| --- | --- | --- | --- |
Aims / objectives
Revisit the anatomy of the knee and its functions
Revise taking an organised, safe patient history
Best assessment practices, including physical examinations and x-ray findings
Discuss differential diagnoses of knee injuries
To have an improved understanding of appropriate management options, including safe and appropriate referral
Course programme
Detailed examination of the anatomy of the knee
Revision of history taking
Examination technique to include assessing for neurological and functional deficit
How to understand and interpret X-ray findings
Common knee injuries and ailments and associated treatment choices
-This will include accidents and injuries, sport injuries and ailments (e.g. sprains, meniscal tears, ligament strains, bursitis, septic arthritis, and childhood issues
When to refer on for specialist investigation/opinion
Led by
TBA