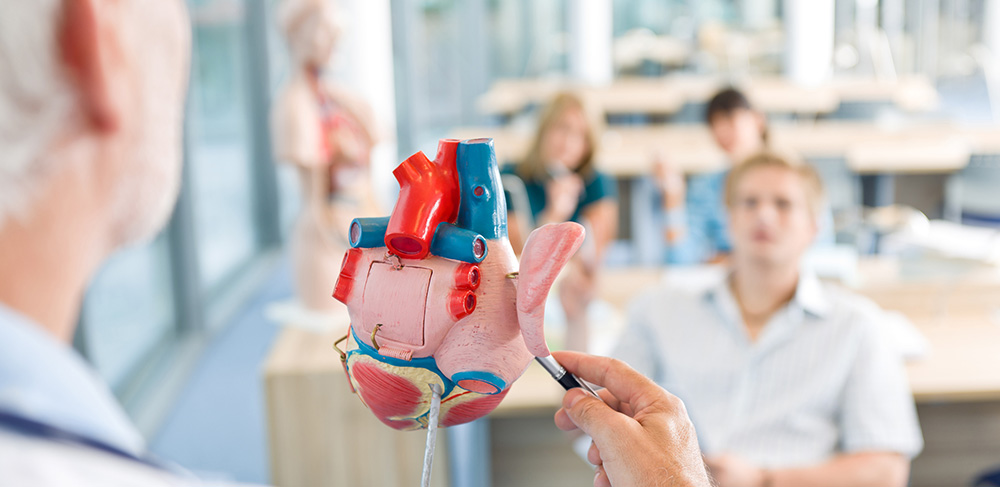 AOL16 Medicines optimisation in Hypertension and Heart Failure: Online
Course summary
This course focuses on pharmaceutical management of patients with hypertension and cardiac failure. It looks at important issues that non-medical prescribers deal with such as polypharmacy and patient monitoring. Structured medication reviews are discussed along with current guidelines. An ideal course for nurses and allied health professionals who need to stay current in this field.
Who should attend?
Advanced nurse practitioners
Practice nurses
Community nurses
Registered nurses
Allied health professionals
Important notes
The course runs from 10:00am- 1:00pm.
Cost
| Course duration | Course CPD | Full price (incl VAT) per person |
| --- | --- | --- |
| 0.5 day(s) | 4 hour(s) | £80 |
Discounts
| Dates | Block size | Block discount |
| --- | --- | --- |
| 07/06/2022 | 4 | 10% |
| 18/11/2022 | 4 | 10% |
Dates / venues
| Location - venue | Dates | No. of people | |
| --- | --- | --- | --- |
Aims / objectives
At the end of the session you will:
Be more familiar with medication used in hypertension and heart failure
Be able to justify polypharmacy in patients with heart failure and hypertension.
Be more confident in using hypertensive patient decision aids.
Have a better understanding of what acute kidney injury is and how to prevent it occurring
Be more aware of recent evidence-based treatments used for hypotensive patients.
Course programme
Review of the different classes of medicine available to treat hypertension and heart failure
The importance of review and titrating medication for optimal effect and minimum side effects.
Other medicines that may affect hypertension, including side effects and management.
Risk of acute kidney injury with some of these medicines and patient information.
Monitoring the patient with high blood pressure: what is needed and how often?
The importance of hypertension control in patients with Diabetes
Exploring hypotension: what is it and what medications are available?
Case studies: patients with hypertension and heart failure. Polypharmacy medication optimisation.
Cost effective prescribing.
Led by
TBA