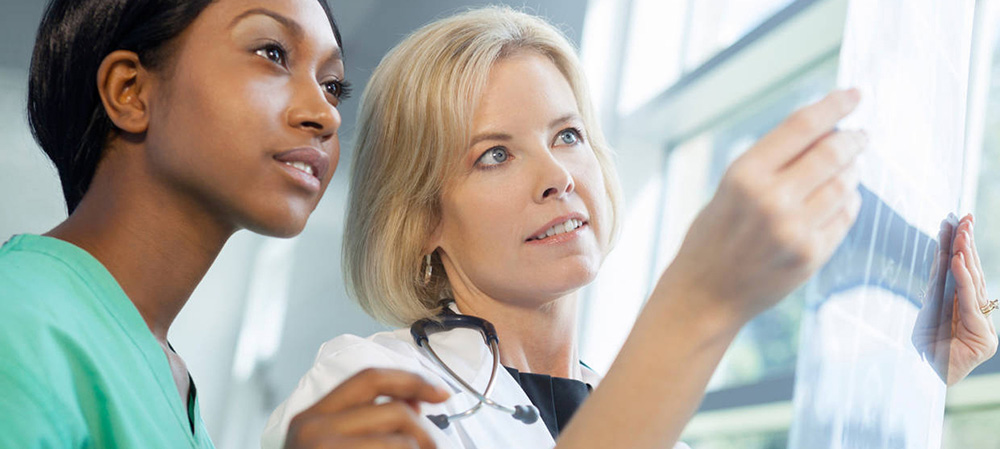 AR83 Developing your x-ray interpretation skills: orthopaedic Red Dot
Course summary
This course is ideal for practitioners wanting to increase their knowledge and skills in X-ray interpretation specific to Orthopaedic service requirements . It will help you and your practice/department give a more comprehensive service to your patients. The 2 day programme will provide the attendee with the underpinning knowledge and confidence to discuss cases and make clinical decisions linking patient presentation with radiographic anatomy and radiological appearances.
Who should attend?
Allied Health Professionals
Nurse Practitioners
ENPs
Aims / objectives
Be able to integrate the basic anatomy of upper limb, lower limb and pelvis & hip in relation to radiological referral.
Make appropriate referrals for X-ray adhering to IR(ME)R
Develop a systematic approach to X-ray interpretation to the required level of Red Dot.
Increase confidence and structure to verbalising Image Appreciation in the clinical setting.
Course programme
Legal & professional issues including the history of Red dot
Principles of Radiation Protection
IR(ME)R
Report Writing
Principles of normal and abnormal appearances of bone, soft tissues and joints on X-rays.
Fracture classification and description including the Salter Harris classification.
Upper limb X-ray interpretation.
Lower limb X-ray interpretation - knee and proximal femur; ankle, tibia and fibula; foot and toes.
Mechanisms of injury.
Pre and post-op Assessment of Knee
Self Assessment of Limb Image Bank
X-ray referrals.
X-Ray Modalities
Spinal Image Assessment - pathology and fractures
Spinal Image Bank inc MRI
Pre and Post-op Assessment of Hip
Pelvis & hip X-ray interpretation including proximal femur.
Introduction to bone tumours and other pathological processes (OA/RA/Gout) affecting bone and their radiological appearances.
Common misses and unusual cases.
Protocols
Led by
TBA