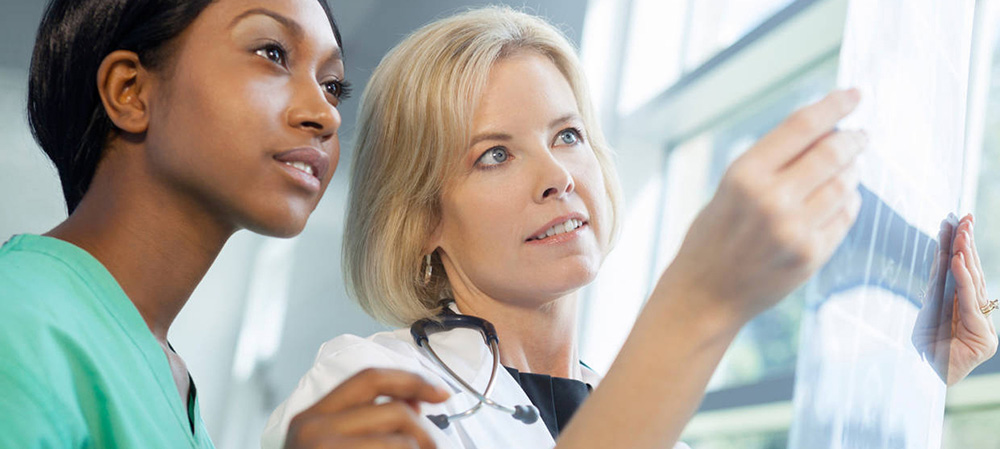 AR18 Advanced X-Ray image interpretation - the central skeleton
Course summary
This workshop will improve your ability to read and interpret x-rays of the central skeleton. It is ideal for those working with and requesting x-ray interpretations on a regular basis.
Who should attend?
Nurse practitioners
Medical students
Allied health professionals, particularly radiographers and physiotherapists
Junior doctors
Reporting radiographers
General practitioners in urgent care centres
Aims / objectives
Understand the bony and relevant soft tissue anatomy of each region of the central skeleton (skull; facial bones and mandible; cervical, thoracic and lumbar spine, pelvis and hip joint/proximal femur).
Examine the radiographic appearance of common and less common injuries on x-ray.
Understand the appearance of non-traumatic axial skeleton abnormalities on x-ray.
Develop a systematic approach to x-ray interpretation of each skeletal region covered.
Course programme
Principles of normal and abnormal bone appearance, soft tissues and joints on X-rays
Alteration of bone due to acute/chronic/metastatic disease processes
Radiation protection
Skull and facial injuries including the Le Fort classification of facial fractures
Mandibular fractures and dislocations
Appearance of spinal injuries, normal anatomical variants and degenerative change
Detection and classification of hip and pelvic fractures
Introduction to alternative imaging modalities
Self-assessment interpretation
Led by
TBA